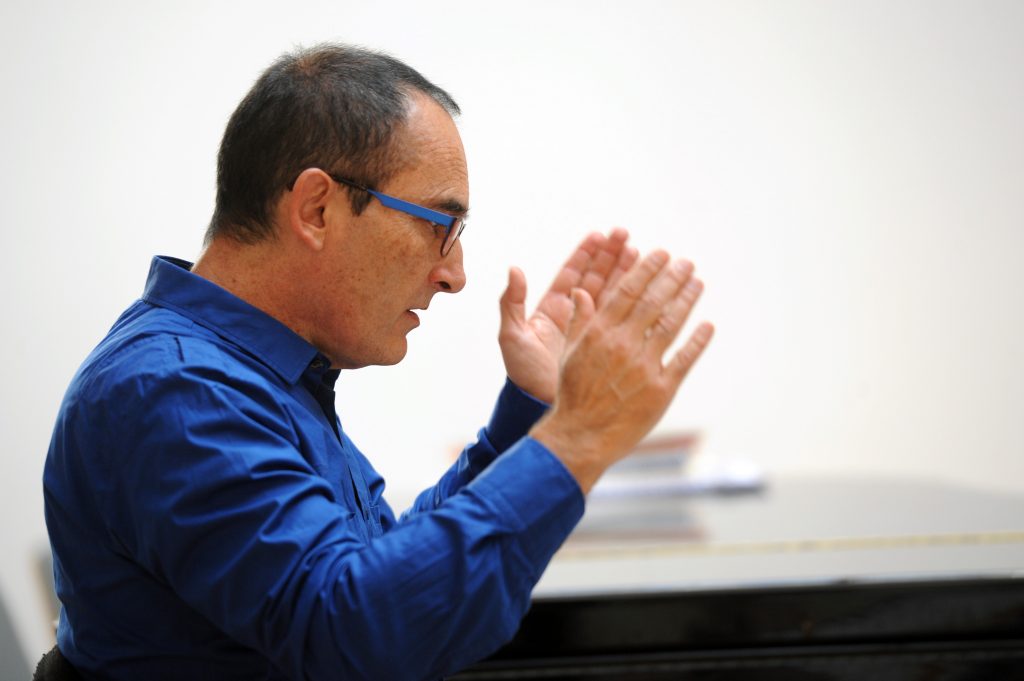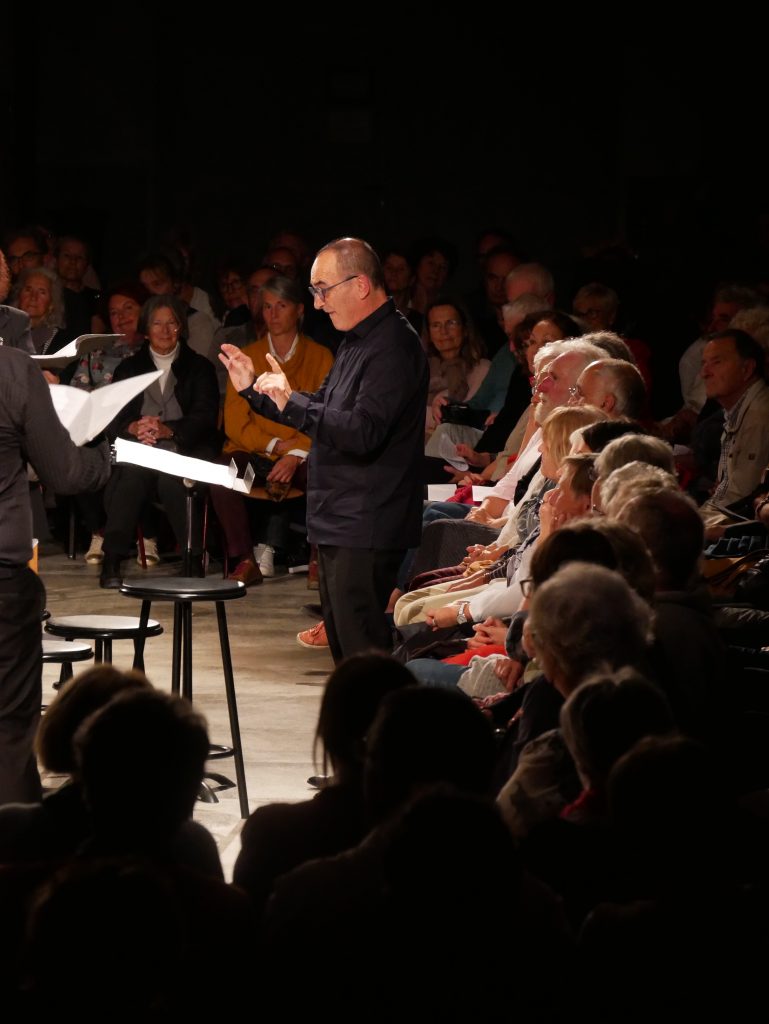 Roland Hayrabedian formed the Chœur Contemporain in 1978 and Musicatreize in 1987. Throughout his career he has conducted numerous orchestral and vocal groups (the Choir and Choir School of Radio France, the Philharmonic Orchestra of Radio France, the National Orchestra of Lorraine, the Philharmonic Orchestra of Marseille, the Regional Orchestra of Avignon, the Regional Orchestra of Cannes, the National Choir of Ireland, the Nederlands Kamerkoor,… ) and collaborated with the Strasbourg Percussion, Musique Vivante, Musique Oblique, 2e2m, TM+, the Itinéraire ensemble….
With Musicatreize, the central focus remains the work with present-day composers: Edith Canat de Chizy, Zad Moultaka, Oscar Strasnoy, Michel Petrossian, Philippe Schoeller, Alexandros Markeas, etc. Roland Hayrabedian's name is closely linked to the name of Maurice Ohana, a composer of whom he is one of the most faithful interpreters and of whose vocal works he has recorded nearly all.
Drawn to stage music, he has collaborated with numerous directors and choreographers, including Jeanne Debost, Thierry Thieu Niang, Sybille Wilson, Philippe Carbonneaux, etc. From 2002 to 2005, he was musical director of the Orchestre des Jeunes de la Méditerranée. In 2010 and 2011 he took part in the Contemporary Vocal Academy of the Aix-en-Provence Festival. He has conducted more than 30 recordings, several of which have received exceptional awards. He has also been teaching conducting at the CRR in Marseille since 1984, conducting vocal and instrumental ensembles at the Institut d'Enseignement Supérieure de la Musique (IESM) in Aix-en-Provence, and giving masterclasses to improve the skills of young choir and orchestra conductors.