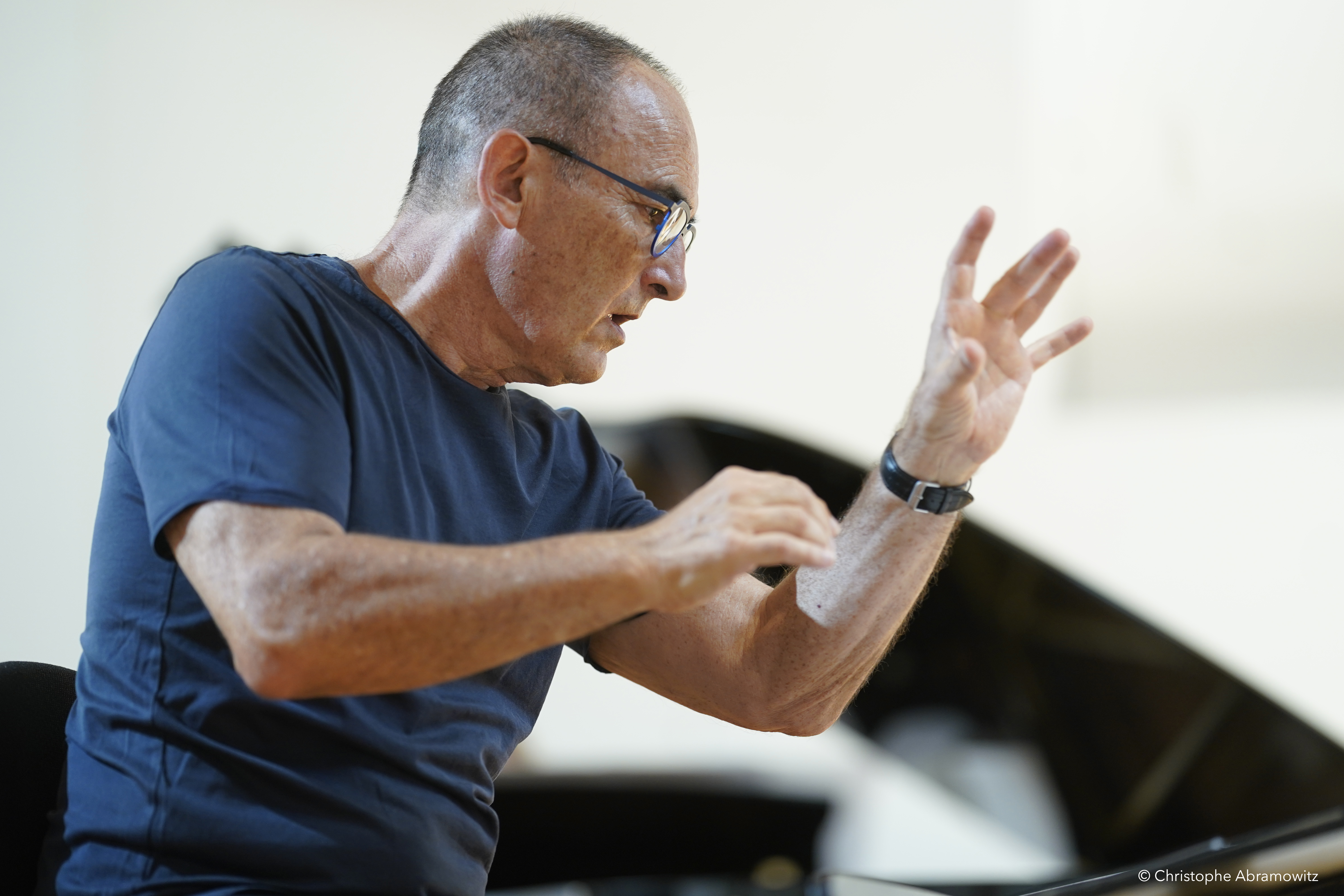 Conducting masterclass : Roland Hayrabedian
4 – 7 October 2022
Musicatreize / National Center of Vocal Art is pleased to present its 1st choir-conducting masterclass focusing on a cappella repertoire from the 2nd half of the 20th century. Strictly speaking, this repertoire is not contemporary music – our goal is to use these works as « classic training» for young choirmasters.
This masterclass is open to all choirmasters and conductors in graduate training or at an early stage of their career. Applicants can participate as students (3 maximum) or as auditors (no restrictions on numbers). The 3 students will conduct Musicatreize during rehearsals and at the final concert.
Students and auditors will have a one-to-one theoretical session with Roland Hayrabedian.
Information and details :
Fee: 300€ (student) or 150€ (free auditors)
Program: Swan Song by Maurice Ohana
Sélection :
– CV
– Recommendation letter from a figure in the music world (choirmaster, conductor, composer, among others)
– video of candidate conducting a performance
Contact : Maxime Kaprielian, Artistic Assistant
m.kaprielian@musicatreize.org
Previous master classes:
Conducting masterclass : Roland Hayrabedian
10 – 12 February 2021
Piano Masterclasses : Jay Gottlieb
Public piano masterclass by Jay Gottlieb with the students of the Institut d'Etudes Supérieures de la Musique (IESM) on the works of Maurice Ohana
13 April 2019 at 10 am

Piano Master classes : Jean-Claude Pennetier
Public piano masterclass by Jean-Claude Pennetier with the students of the Institut d'Etudes Supérieures de la Musique (IESM) on the works of Maurice Ohana
26 January 2019 at 10 am
Master classes on composition : Luca Antignani
Public master class on composition by Luca Antignani with the students of the CNRR of Marseille and their professors : Régis Campo, Pierre-Adrien Charpy, Véronique Poltz
22 January 2019 at 5pm Musicatreize Auditorium / 25 March 2019 CNRR Marseille