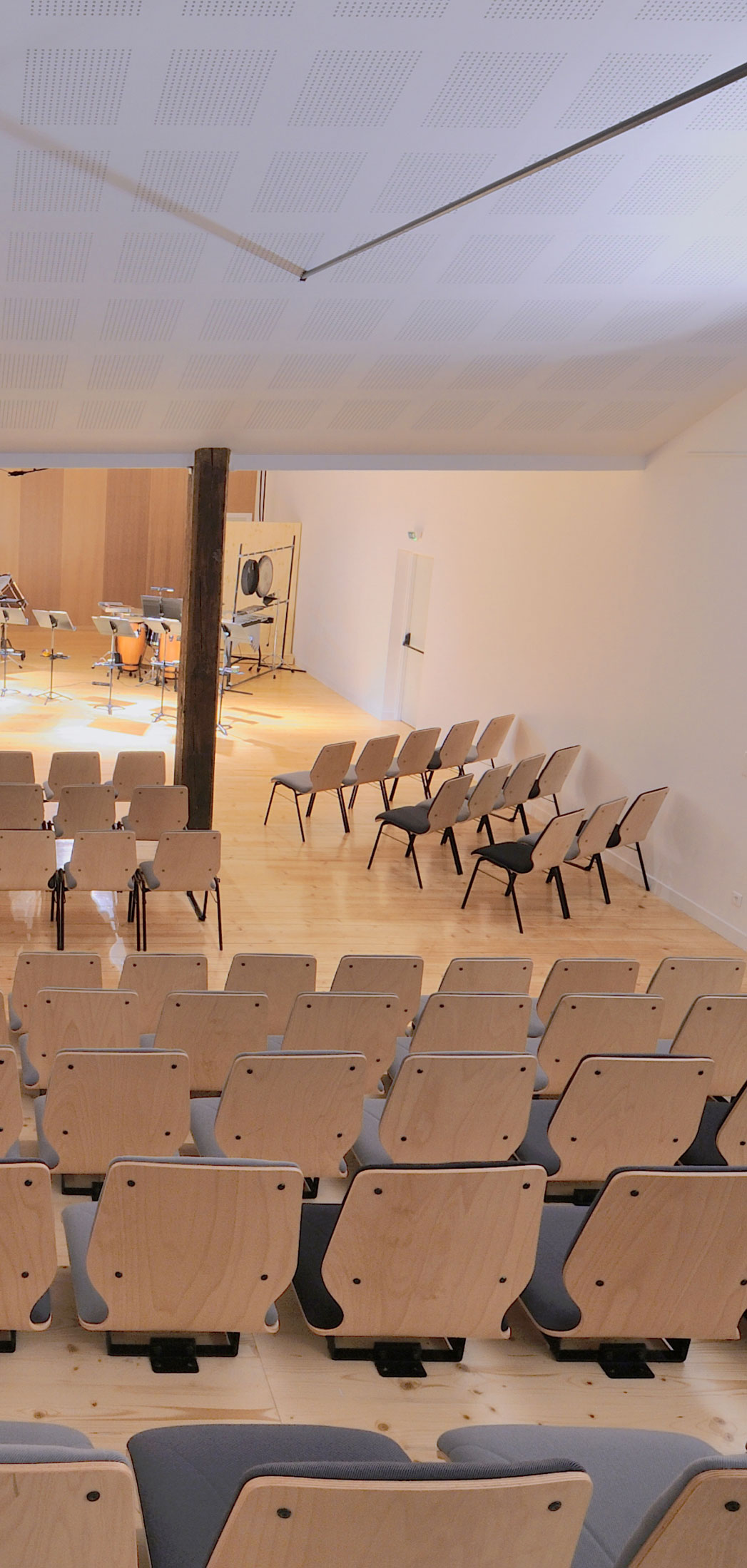 The Musicatreize auditorium
The Musicatreize auditorium at 53 rue Grignan is full of shadows and echoes. Installed in the inner courtyard of what was once the Hôtel de Paul, the room still seems to be influenced by the pictorial art and the artists that have marked this place since the seventeenth century. But words and songs from less distant times also resonate within its walls: it became the political Cercle Républicain hall at the beginning of the twentieth century, hosting events that featured a range of speakers and singers. Among the latter, full-throated singers still resisting the advent of sound systems took singing lessons there, or performed in concert. Before the war, Yves Montand himself had a go at singing in the Cercle, before stepping into the spotlight at the famous Alcazar music hall. In the sixties, a dance hall occupied the site, where on Sunday afternoons, lovers of fashionable dances gathered.
The Musicatreize ensemble has been rehearsing here for more than ten years, and in 2012 the hall was transformed and opened up for concerts. It's a place for those who want to keep today's music alive, without bowing to fashions and constraints. A hall with atypical charm, not an auditorium, but perhaps more than that: a place for coming together, where new works and works from the past rub shoulders in an uncomplicated and relaxed way.
For the past 7 seasons, Roland Hayrabedian's programming has pursued the objectives of transmission through artist residencies, master classes and educational projects and participative events open to all audiences.
In 2017, La Salle Musicatreize was designated by the Ministry of Culture as a "workshop for artistic production".